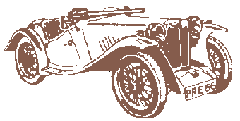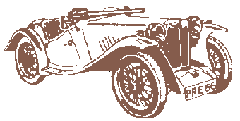 The Specialist Club for pre 56 MGs
SA 1937 2288cc This car was the subject of an extensive rebuild by the previous owner who was an octagon member. I have refurbed the wheels , renewed the spindles and fitted a custom made high torque starter which is brilliant and I can't recommend highly enough, the awful pig that is the original is still here and comes with the car altho anyone who refits it is off their head as I feel that it is the cause of the problems with the bellhousing on these cars and the wolseley six. The car is in good condition but is not concours which is reflected in the 40k asking price
(anyone wishing more info on said starters contact below )
Contact George Melvin mob 079750847593 or email kirkhallfarm@outlook.com
MG TC 1949 Green With Beige Leather TrimMatching duck hood and side screens and Tonneau all in tan. Original RHD. TC. Reg.no. LKO 13
Excellent condition Some history, Buff log book £29,000 ono
Contact. Trevor on 07860229194. Or 01455 291084 Midlands
For sale 1948 MG TC. Owned by the same family for almost 40 years.
In excellent, unmolested condition maintained by its tool room engineer owner and club member until 2006 when it was inherited by his grandson. Finished in Ivory with unmarked red interior trim and 5 chromed wire wheels.
Advertised to club members first offers over £30,000.
07836 605202
1951 MG TD a much loved car. Genuine Right Hand Drive. Spent time in New York and comes with the original New York tax disc. Repatriated in 1997 to Isle of Man. Present owners bought it in 2006
Stripped to bare chassis and underwent a full restoration including respray in Ivory. Receipts available. 5 speed gear box fitted, original gear box available also. Stainless steel exhaust fitted. Tyres are very good as is chrome work. Bodywork is ivory with black leather interior and weather equipment. This car has been stored in a carpeted garage and has only been out in good weather.
Very little use in the past 2 years.Sadly this car is for sale due to bereavement
Ready to use and to be enjoyed straight away
£25,000 ONO
My contact details are 01352 740410 or 07885200644
MG TA 1936 Early TA (1936) finished in Taxicab black. 6 miles travelled since a £1400 engine overhaul. Newly reupholstered in beige leather, new side screens and half Tonneau. All instruments serviced by Vintage Restorations, the Old Bakery. Completely Rewired. Fitted with 5 new tyres . A very original all round car.
£29,500.
Please contact Vernon at vernon.byrom@btinternet.com or call 01727 850279.
MG TF 1500 1954. Red, beige interior, hood, side screens and tonneau. Good chrome. 5 speed gearbox conversion by Hi-gear engineering, original gearbox goes with it. Large history file with receipts, re- cored radiator, excellent mechanically runs beautifully with good oil pressure. I am happy to answer any other questions.
Agreed insurance value was £32,500 and I would be looking for around that price.
Contact Ian Jones on 01285643572 or 07941212412. Location Cirencester, Glos
1954 MG TF 1250 5 Speed Gearbox. Peter Edney engine rebuild
New wires/tyres. Recent new hood, side screens, interior and half/full tonneau
Recent brake overhaul. Crome luggage rack
Reliable well maintained car, with huge history file, service and handbooks
Owned the last 11 years by MG car club member, entering many rallies in the UK and abroad.
Price £24,000
Contact details Tel: 01622 880691
email: richardjeffree@yahoo.co.uk
MGYA 1949
Nut and bolt restoration, consisting of:
Chassis -stripped and rebuilt from ground upwards, with all parts refurbished.
Engine -reconditioned and rebuilt to new standard.
Gear box -stripped down, overhauled and serviced.
Body shell -acid dipped and etch primed. Body repainted in black and all English white as per photographs attached. Windows-All new window seals.
Interior – completely re-upholstered in red leather and cream piping. wood work refurbished on door trims and dash. Headlining renewed.
During this restoration, the list of new and refurbished parts would be far too long to itemise.
Please contact me if you are interested on 01286 831603 or mob. 07748644404 or email me for additional photographs. ddraiggoch1@hotmail.co.uk.
This car was exhibited on the MG Octagon stand at NEC Classic Car Show, Birmingham, in November 2014.
The car is in showroom condition. Ideal for pleasure trips or a wedding car.
Thousands of pounds spent on it as well as thousands of man hours over a period of 5 years.

MG TD, 1951, BRG, original right hand drive Devon car, chassis-up restoration completed 5,000 miles ago so she's now nicely run-in. Five-Speed gearbox fitted also a period Smith's heater for a toasty cabin. New complete interior trim, hood, side screens and carpets. Some history, comes with original green log-book. Always kept in heated garage since re-build.
MG TF 1250 1954 Nicely restored car in red.
A 2 year project in 2010 brought this car back to life.
All major components restored or rebuilt. Recent new shock absorbers and master cylinder.
Drives well with good oil pressure. Detailed engine bay.
Comes with 1 years MOT.
MG TD 1953, Red with red upholstery. Ground–up total restoration to Concours in 1980's by Naylor Bros, with bills for over £17,000. Wire wheels with Pirelli Cinturatos, S.S. Exhaust, New Battery Head and valve improvements. Twin one & half inch SU's. Tonneau, hood and all screens good. Chassis, engine and all mechanics 100%.
Paintwork 90% because of micro-pitting.
(passes the 3 foot rule……." Can you see it from 3 feet away….No")
All working well, very solid body with no squeaks or rattles.
A very nice genuine example.
Telephone:
Spares: 01455 611746 [Monday 4 pm to 6 pm, Tuesday to Friday 10 am to 3 pm]
Membership & General Enquiries: 01455 617961 [Tuesday and Friday 10 am to 3 pm]