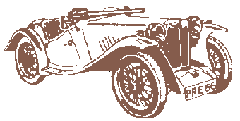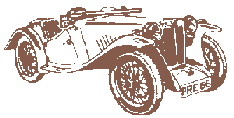 The Specialist Club for pre 56 MGs
WANTED BY MEMBER
MG VA Saloon or Tickford DHC wanted by long-time MG owner and club member
Please email or phone Pete at the Office
MG TA 0299 1936 This car is one of the early TAs with plain rear wings and a wide tank. Extensively overhauled in the last 5 years, including clutch, piston rings, cylinder head, brakes and steering. Recent new hood with the correct two rear screens and recovering of seats. Paintwork and chrome serviceable but not perfect. Car located within 5 miles of Belfast City Airport.
Any viewers will be collected and the air fare of the purchaser refunded. For full details email Don McPherson at janeanddon2000@hotmail.com or phone 028 9042 4825 £22,500
MG TD 1952 Reno red with beige leather interior, beige hood and side screens and black carpets. UMG registration number. Restored in the nineties. Beautiful car only used in dry weather during my 12 Years ownership. Fitted with 4 new tyres, stainless steel exhaust, very good chrome including luggage rack.
Price £16500. Phone 02838871698 or 07732630077 (Northern Ireland)
1936 MG SA Saloon. Restored in the 1980's. Some minor paint blemishes here and there now, but still a beautiful looking MG. In storage for the past 2 years.
Last used for the final MG Regency Run. Will need slight recommissioning before use.
£30,000 or swap for a MG TA or TC
Telephone Mike on 07759 157680 (Daytime Please) East Sussex
MG Y Type 1950 In need of restoration.
Very original car which has been dry stored since 1989 when I purchased it from the club.
Engine rebuilt a few years ago and runs very well. The car does drive but needs a lot of work on the body. There is no V5 but I have the buff log book and letter from Swansea saying the car can keep its original number after it was inspected in 1990, subject to satisfactory restoration.
I never got around to restoring it as my time was spent on my TC.
Loss of storage now means I must sell. £3,950.
Contact Geoff on 01889 566370 or 07751 894097 (Derbyshire).
MG TD 1950 American import convert to R.H.D. grown up restoration 98% complete.
All new spares to finish British Racing Green.
Biscuit leather interior. new hood
Will make really good car when finished.
£19,995 O.N.O
Phone: (01636)894132 Tony Coupland
MG J2, 1932,
all original engine etc, rebuilt 2003, run and serviced and enjoyed.
MMM history file and registered.
Call Christian on 07850 188199 with any questions.
£29,950
christianpowell@talktalk.net Solihull, West Midlands
1954 TF 1250 recently renovated MG in excellent condition. The car has been garaged and stored for the past eighteen months and is being sold due to ill health.
For further details with no obligation please contact Don Ross on + 44 01892 832052 (Kent)
e-mail ;-donross77@hotmail.com.
Offers Over £18,500 o n o
MG TA first registered 15/10/1936. Car No 0469. Engine MPJG 716. The owner before me had the car for nearly 40 years, and had done a great deal of work including new timbers and panelling, new wiring loom, engine rebuild, new hood with the correct 2 rear windows and much more, keeping very careful records. I have 2 box files of records, invoices, drawings, pictures etc. Buff log books going back to 1945. I acquired the car in 2015, continuing to maintain and improve. New brakes and Alfin drums. Lead free head, phosphor bronze valve guides etc, also a new stainless steel fuel tank, and many other parts too numerous to list. Oil pressure is 55psi when hot. Water temperature is approx 75f. In the winter of 2017 I stripped the body down to the chassis for a full bare metal re spray in BRG. At the same time re trimming in beige. Please phone for more details.
£29,500.00
Call 01395 445820 or email ajbeach@hotmail.co.uk.
FOR SALE 1951 MG Y TYPE The car is rust free, mechanically perfect and essentially original. It still has its original engine, running gear, seating, door cards and instrumentation. The interior remains in period condition. Huge file of documentation back to original owner. Has been maintained regardless of cost. There are signs of cellulose blistering, typical of old paint, which may want tidying up if a show car is required. Personally my cars are repaired and maintained with an aversion to loosing patina and character.
This is a private sale.
The car can be viewed anytime at Alby (cromer) Norfolk
Price : £13950
Phone: 01263761415 Email: grahamallen07@aol.com
1953 red MG TD Superb condition - only ever driven on dry days!!!
Just over 700 miles since a complete nut and bolt rebuild - having come in from the USA.
Converted to right hand drive with engine rebuild to take unleaded petrol.
£750 spent recently on complete brake overhaul with new master cylinder.
Red upholstery and beige hood complete with side screens and chrome luggage rack.
Reluctant sale £21,500. Graeme Hewitt 01256 780065
graemehewittjazz@hotmail.com
1952 MG TD.
Original condition.
Beige leather interior and complete with beige matching new hood and new tonneau cover.
Wire wheels. 1250cc. 2 axle rigid.
Left hand drive, imported from Arizona and stored dry and covered.
Price £ 18,000. Comes with valuation certificate.
North Worcestershire. Tel : 01562 711074 or 01295 712252 email : romsley2004@yahoo.co.uk
1953 MG TD
Built in UK
In excellent condition. Has been regularly maintained and serviced
Garaged
Low mileage – local runs only
Renovation work undertaken between 2008 and 2010 – receipts available
British Racing Green with Tan tonneau
Provenance includes original registration document issued by Hertfordshire County Council and the original operation manual
Lovingly known as PRETTY NICE KID – a real beauty!
£35,000
Tel: 07770 738170 (Dorset)
MG TF 1500 1955
Right hand drive. Red with brown interior & beige tonneau. Wire wheels, new leather upholstery and in good condition as little used for the last 6 years. Owner for 15 years & stored in a heated garage. Bath, Somerset. Price £25,500.
Email derek.hayes@trhayes.co.uk for further information & phone number.
1954 MG TF 1250cc , in lovely condition, complete with chrome wire wheels,
£28,000 o.n.o
Contact Geoff Simpson on 07971 662298.
A very original Red RHD 1954 MG TF 1500, with biscuit interior, black mohair hood and full tonneau cover, chrome luggage rack and front badge bar.
Refurbished interior, engine completely rebuilt by MG TF specialist Naylor Brothers less than 500 miles ago.
The paint work is in very good condition for the age of the car but could do with some TLC.
The car comes with a specialist MG dust cover and a brand new external cover. The roof and windows are in fantastic condition (almost unused).
It comes with a good history of ownership and work done, with receipts.
Price £32,000 ono. Please contact Jill on 07590 0389120 or email JTFLY@aol.com
Telephone:
Spares: 01455 611746 [Monday 4 pm to 6 pm, Tuesday to Friday 10 am to 3 pm]
Membership & General Enquiries: 01455 617961 [Tuesday and Friday 10 am to 3 pm]
SA 1937 2288cc This car was the subject of an extensive rebuild by the previous owner who was an octagon member. I have refurbed the wheels , renewed the spindles and fitted a custom made high torque starter which is brilliant and I can't recommend highly enough, the awful pig that is the original is still here and comes with the car altho anyone who refits it is off their head as I feel that it is the cause of the problems with the bellhousing on these cars and the wolseley six. The car is in good condition but is not concours which is reflected in the 40k asking price
(anyone wishing more info on said starters contact below )
Contact George Melvin mob 079750847593 or email kirkhallfarm@outlook.com